Global Alarms is Central Florida's leading provider of residential and commercial intercom systems. Whether it is new construction or replacing dated or damaged equipment, we work with all types of intercoms including Intasonic, Music and Sound – M&S, NuTone, AiPhone, OnQ, etc.
As technology evolves so do the new features of the common residential intercom system. Not only can you communicate from room to room or talk to someone at your front door before answering it, now you can see who's there through video integration and even unlock it with the push of a button. Additionally all the intercom systems we install are Bluetooth capable so your digital library of music and any streaming music sources will now play throughout your home.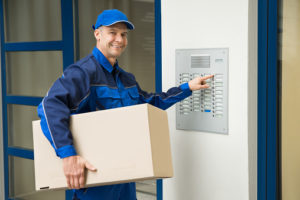 In a commercial application intercoms allow you to control and manage who has access to the building and which visitors are allowed to enter. Video is becoming a bigger part of commercial intercoms because now you can see and hear who is requesting access. Some of our systems will even take a snapshot picture of each visitor for added security.